Need a Skid Steer Rental ?
Trusted Skid Steer Brands like Kubota & Bobcat
SPR Equipment has Bobcat rentals available in Edmonton and throughout Alberta.
Only the best brands of Skid Steers and Tracked Loaders are in our construction rental fleet. Kubota and Bobcat are indeed the highest quality loaders in the industry.
The Best Skid Steer Rentals for the Job
Whether you're digging, loading or hauling, you can rely on our rental Loaders to have high performance, superior reliability and exceptional operator comfort. Skid Steer Loaders are known for their speed and efficiency, while Tracked Loaders are unbeatable in extreme soil conditions with added stability.
Proudly Serving Edmonton, Calgary, Fort McMurray & Grande Prairie
Skid Steer Rentals - Free Delivery in the Edmonton Area
We offer medium, and large-sized Kubota tracked loaders and Bobcat skid steer. All of our rental units can be fitted with all the most common construction attachments. SPR has a fleet of rental trailers to move equipment when needed. Our fleet is continually growing to meet the requests of our customers. If we don't have the equipment your company requires, SPR is connected to a vast network of rental companies to locate and accommodate your request.
Get A Free Quote!
Free Delivery Free in Edmonton
All Skid Steer Loader rentals include one non-powered attachment and are delivered to your work site free of charge in the Edmonton area.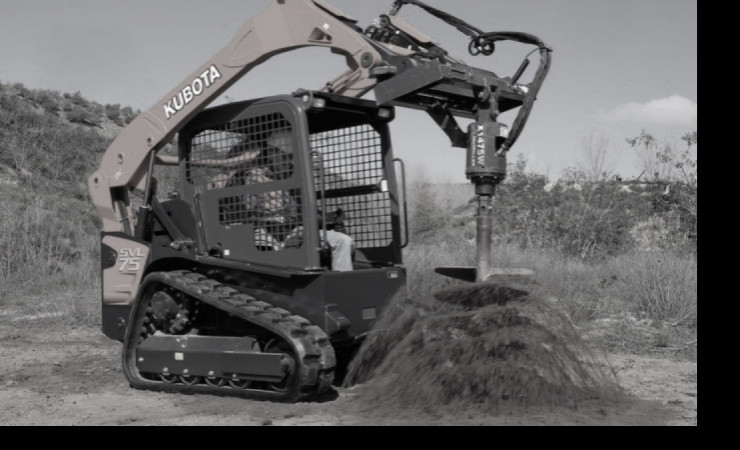 View More of Our Rental Services
We know quality and what equipment works for our customers. Only the best equipment will be found in our fleet.
ATV Rentals
Snowmobile Rentals